Mammography dataset creation
---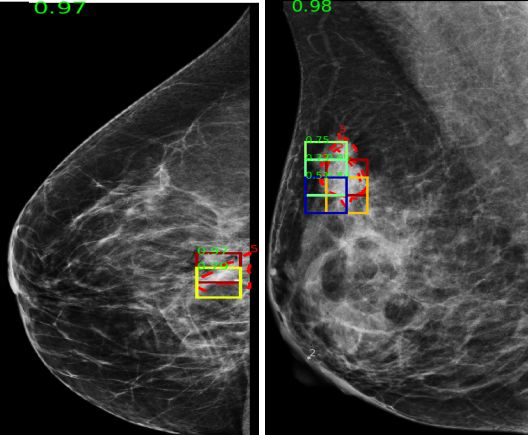 ---
This project aims to build deep learning algorithms to improve breast cancer screening, including decreasing recall rates, reducing biopsies, or automatically detecting negative studies. To accomplish this, we must build a dataset of mammography images with ground truth labels extracted from radiology and pathology reports. 
The project requires NLP expertise to extract ground-truth labels from free-text radiology and pathology reports, which would then be used to annotate the mammographic images. Once this is achieved, we will require computer vision/DL expertise to predict outcomes based on the imaging. 
Students will have access to raw clinical and imaging data from Emory.
---
Publications
---
Automatic Labeling of Special Diagnostic Mammography Views from Images and DICOM Headers
---
Dmytro S. Lituiev, Hari Trivedi, Maryam Panahiazar, Beau Norgeot, Youngho Seo, Benjamin L. Franc, Roy Harnish, Michael Kawczynski, Dexter Hadley
---
Journal of Digital Imaging, vol. 32(2), 2019 Feb 31, pp. 228-233
---
Large Scale Semi-Automated Labeling of Routine Free-Text Clinical Records for Deep Learning
---
Hari M. Trivedi, Maryam Panahiazar, April Liang, Dmytro Lituiev, Peter Chang, Jae Ho Sohn, Yunn-Yi Chen, Benjamin L. Franc, Bonnie Joe, Dexter Hadley
---
Journal of Digital Imaging, vol. 32(1), 2019 31, pp. 30-37